IGLOOHOME SMART PAD LOCK DIGITAL DOOR IGP1 BLACK
Protect what's important to you.
That includes full deployment and access management dashboard to suit your business needs.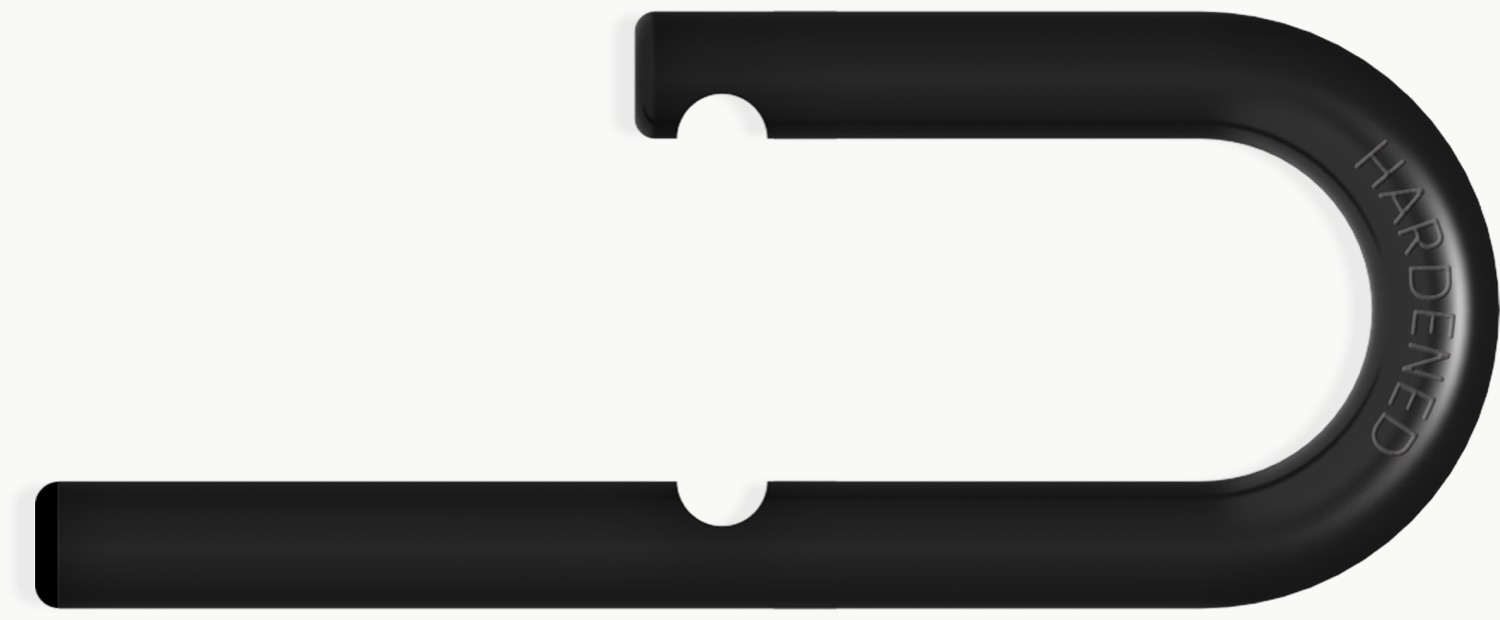 Perfect Balance Between Security and Convenience
Built with versatility in mind, it is the most flexible padlock that allows for time-sensitive access.
Secure your property and assets the smart way. The igloohome Padlock gives you flexibility when convenient access control is needed and it's jam-packed with security features so you can always be at ease.
Convenience at your fingertips
Fuss-free security
No more fiddling with small digits or fussy dials on conventional padlocks; nor will you need to keep track of keys or codes to unlock. The Padlock is mobile app-enabled for you to gain or grant access on your terms.
A cut above the rest
Unlike other Bluetooth padlocks, the igloohome Padlock does not require the user to download an app to unlock it. With algoPIN™ technology, simply send PIN codes to your friends, family and more for them to use. You won't even need to be near the Padlock to sync these PIN codes for them to work!
Built for a myriad of uses.
Whether you're securing a bicycle, a gym locker, or yard gates and self-storage facilities, the Padlock makes access a breeze to manage. It is recommended that you use the silicone protective cover and rings (sold separately) should your padlock be used outdoors, or if it may be subject to weather elements like heavy rainfall.
Inspired by nature's grit
Heavy-duty
To keep your assets safe always, the Padlock is built to last. The shackle is made with hardened steel and can withstand >15kN of pulling force and >25kN of cutting force. The Padlock is a tough nut to crack.
The small details matter
Battery cover can only be removed with Torx security screwdriver to deter unwanted tampering. There's also no worries about scratching the Padlock on surfaces or damaging your assets with the protective rubber bumper.
The Padlock comes with
2 modes of access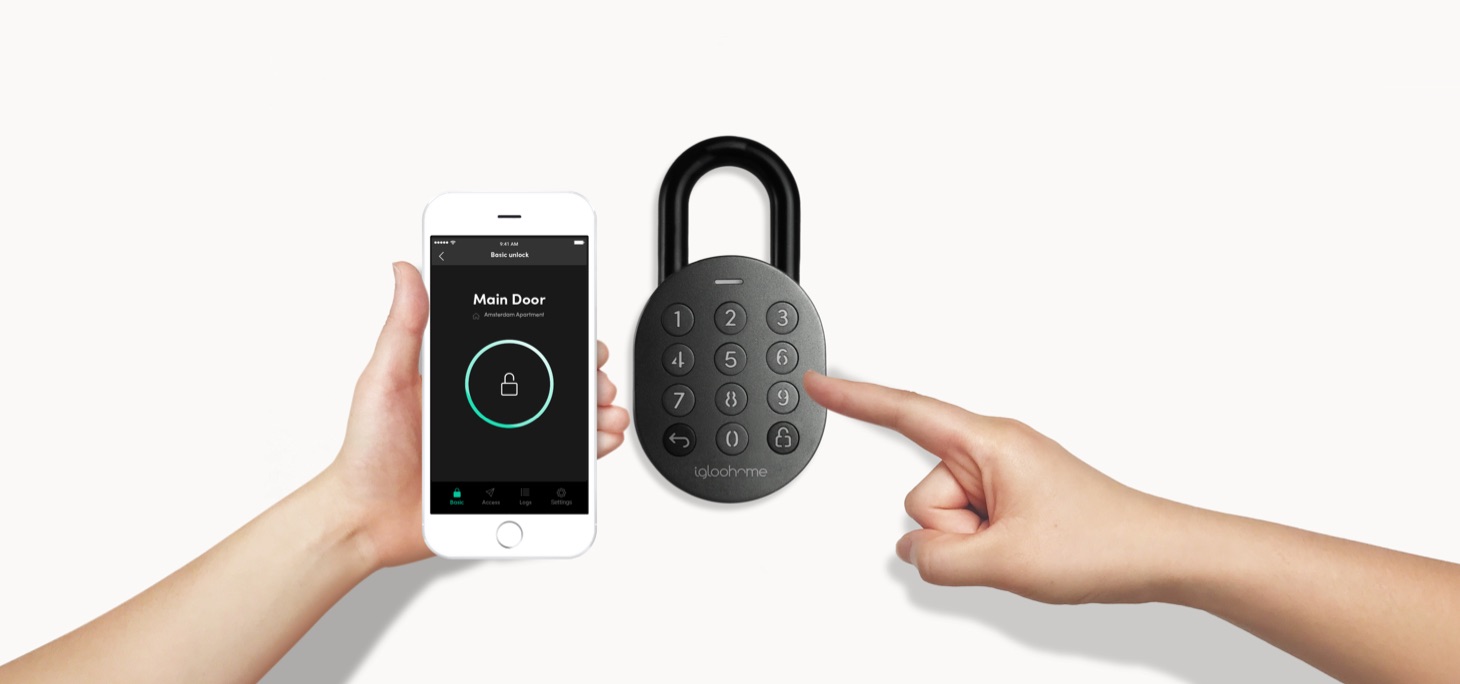 Bluetooth unlock via app
Bluetooth keys via your smartphone when you're within range to unlock your padlock.
PIN codes
Generate and send PIN codes to your guests.
All images are for illustrative purposes only.
Access at your fingertips
All igloohome devices work with the igloohome mobile app. You can manage access to your property anytime, anywhere.
Grant access anytime, anywhere
Via the mobile app, you can send PIN codes and Bluetooth keys from wherever you are. Our unique algoPIN™ technology makes this possible, so you don't have to be near the Padlock to grant access to those who need it.
Greater peace of mind
Unlike conventional locks, the igloohome mobile app allows you to track dates and times at which visitors enter your home. Activity logs provide greater visibility for a greater peace of mind. Bluetooth logs are updated in real-time while PIN code logs are updated when you unlock via Bluetooth.
*PIN code logs and battery status are updated when the lock is synced with the app in Bluetooth range. Bluetooth key unlock logs are updated in real-time remotely.
Syncs with Airbnb
If you're an Airbnb host, you can synchronise your listing calendar with your igloohome account for PIN codes to be automatically created for guests.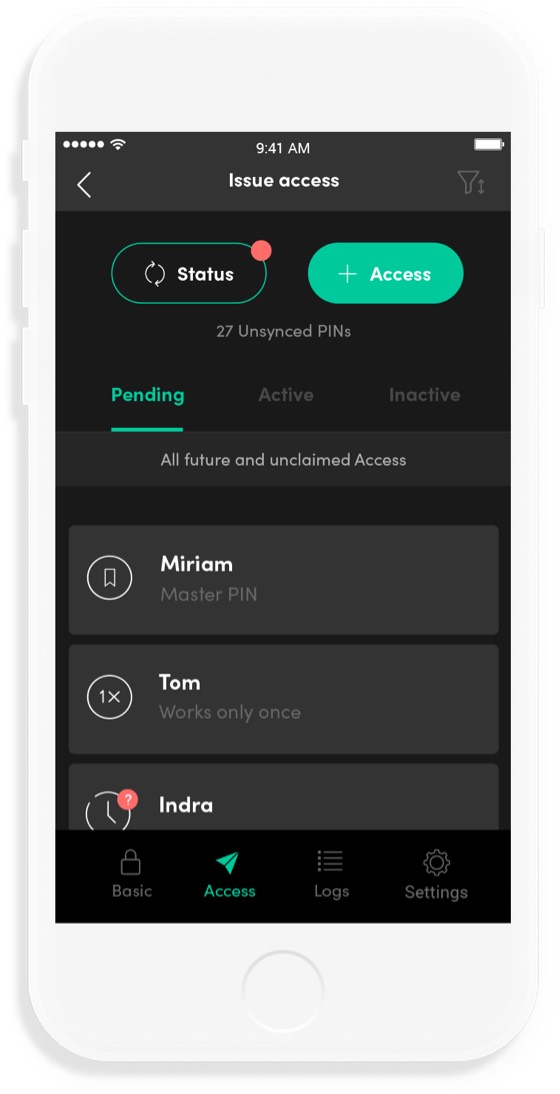 Jam-packed with security features to protect the things you love
Keypad Security Lockout
Keypad is disabled after several incorrect PIN code attempts to ensure your assets are always secure.
Auto Relock
There's no wondering if you've secured your assets or properties. Auto relock gives you convenience with a peace of mind.
Low Battery Warning
Know when to change batteries before they run out with an intuitive alert.
Masking Security Code
Your PIN code will always be confidential. Throw off onlookers by entering decoy digits before our actual passcode.
We adapted the Padlock to suit your versatile security needs.
Convertible shackle configuration
Retained or removable shackle configurations available for versatility.
Interchangeable shackle
Allows for a more customised fit on different gates, doors, garages and more. Sold separately as an accessory.
Protective Silicone Case
Added protection for your Padlock from weather elements, scratches and dust. Recommended to be used in outdoor settings or if device is subject to heavy rainfall.
We designed this for your everyday needs
WAREHOUSE
WORKSHOP
GYM LOCKER
SHED
VAULT
Protect your assets the smart way.
Only logged in customers who have purchased this product may leave a review.