Clear control of your phone
The Smart Clear View Cover is programmed to work seamlessly with your phone. It gives you notifications, lets you check alerts, answer or reject calls, and view your battery level without ever opening the cover.
Slender comfort for your hand
The slim and light design aligns beautifully with the ergonomic edges on your phone. So you get to keep the comfortable grip without adding bulk.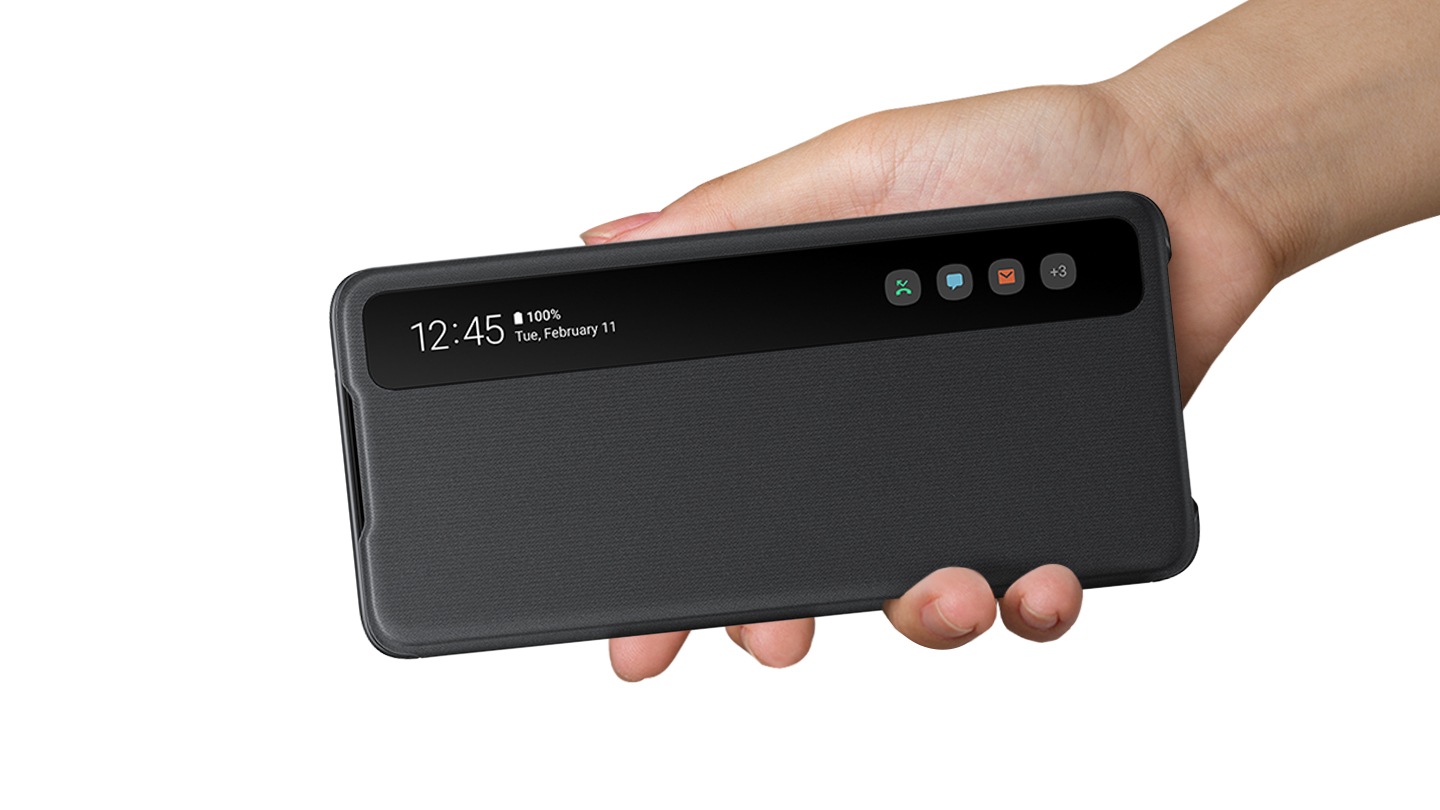 Protection on all sides
Snap your Galaxy S20 Ultra into this cover for all-around protection. It holds your phone safely inside to protect the back, while the flap guards the front from scratches and damage when it's in your pocket or bag.